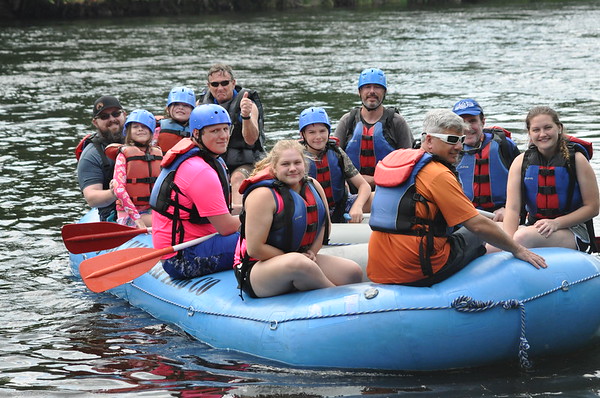 Magic Falls Rafting - A Maine Family Company
Celebrating 35 Years of White Water Rafting in Maine!
Maine white water rafting is more than "just a business" to us. It is even more than the thrill of whitewater. It is a time to shed worries and stress - a time to smile and laugh, a time to be part of the river's unending flow. Come feel and enjoy our natural high. Let the river be yours, too. Magic Falls Rafting Company strives to individualize your experience by keeping our groups small. We aim first for safety. Second, for a rafting trip that touches the heart and excites the soul! That's our mission.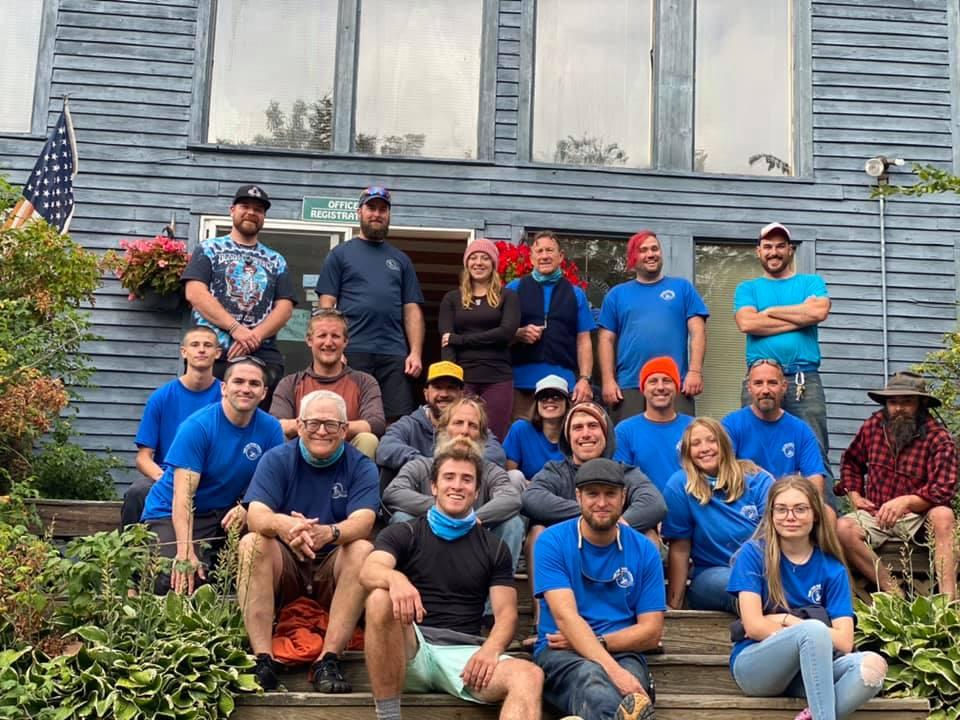 The Magic Falls Staff at Our Main Lodge: Our expert rafting guides help make your adventure on the Kennebec River and Dead River safe, fun and exciting.
"Your staff is always professional, knowledgeable and courteous. We love to see the returning guides each summer and meet the new guides to hear their stories of why they chose West Forks. Our sincerest thanks to all of you at Magic Falls for all that is done to make each trip so much fun. We feel like family every year. This is our favorite summer weekend We cannot wait to book our next adventure.
"
- The Brooks Family, Jay, ME
"What an amazing time! This was our first time! It was high water and the rapids tremendous- needless to say we were nervous. Chris was the best guide. He made us feel safe and comfortable, was friendly, knowledgeable and super helpful! The BBQ was perfect and all the staff friendly, patient and helpful. We stayed at the Inn - conveniently located right next to starting point, comfortable and a great view.


"
- Christine G.
"Just wanted to let you know that my friends and I had such a wonderful weekend at your place, they want to go back in August! It's sounding like our group will be even bigger because word-of-mouth has caused more interest. Your team made us feel welcome and safe. Kudos to Sean for leading the way...and for plucking me out of the river twice!!!
"
- Nancy, Rhode Island
"The entire family said this was something they want to do again, and we'll be using this company again to do it. Very family friendly and fun for everyone.

"
- Elizabeth, Sept 20